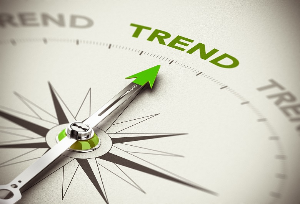 Fortune Magazine conducts a survey entitled "World's Most Admired Companies – WMAC" annualy and rates the companies according to their reputations. Even though the ranking and the names of the companies in the list change year by year, there are some companies who persistently stay in the list. (To access the list of 2014 please click here)
In the previous weeks I attended a presentation on the future of Human Resources. The presenter was Evrim Kuran who is well known in Turkey for her researches on generation differences in the business life. During her presentation she mentioned a research entitled "Lighting the path to sucess" conducted by Hay Group in 2012.
The research focused on the companies who sustained their places in the WMAC list and highlighted common features of these companies. Let me summarize the common characteristics as the following:
In WMACs, structure and strategy are consistently aligned. These companies make strategic plans in line with their company structures and more importantly implement these plans.

World's Most Admired Companies understand the importance of culture and nurture strong company cultures that are aligned with the business strategy.

WMACs recognize the importance of "innovation" and  embed it into their cultures as an essential element.

Compared to peers, WMACs are 22 percent more likely to have a human capital strategy in place that has been approved at board level. And 80 percent of WMACs regularly review human capital metrics such as employee turnover, employee engagement, recruitment and job offer acceptance rates.
When we look at these features, their common element is clear: Effective Human Resources Management
Human Resources (HR) Department is the division that makes the most important changes in the employees' lives. Considering this importance, HR has to renovate itself and adapt to the changes in the business life very quickly. In the last decade, big changes have occured in the field but bigger changes are yet to come. Stemming from two recent researches and my observations in the field, I grouped the expected developments under 5 main headings.
1# Strategic Business Partner
HR has to be a strategic business partner of the company to be able to make contribution to the business results. In order to sustain this target, HR experts need to understand business results and interpret financial tables. In addition, they need to follow the recent developments in the company's business sector, be an irrevocable part of the strategic business projects and bring forward new proposals to improve their jobs.
2# Evidence Based Management
Considering the research conducted by Hay Group in 2012, most important decisions taken by the firms are the ones that are related with the people. Considering this fact, these decisions need to have solid ground and should be based on evidence. Google is the pioneer of this approach with its HR department which is entitled "People Analytics Department".
As the time passes by, evidence based decision making will be the standard approach in the field and more companies will base their decision on data and evidence. Personel point of view will always hold its place in human based decisions.  However, it will not be the only aspect of decision making and every decision will be supported with data and evidence.
3# Talent Management
In 2014, the problem we face is not a shortage of people: It is a shortage of key skills. Especially in the fields of computer science, life science, mathematics, physical sciences, and engineering needs are growing. This situation will lead the companies to try to attract the talent more than ever. In order to be successfull in this talent attraction process, companies need to build their talent management systems and integrate these systems with all other HR processes.
If you do not have a system for talent development and succession planning, build one before it is too late. In case you have a talent management system in practice, entegrate your all other human resources functions, like career development, performance management, training and recruitment with this system.
4# Employee Engagement
Thanks to Linkedin, Twitter and Glassdos easy to access new job opportunities. Because of this convenience, employees are less attached to their present jobs than  before. Considering this fact, companies need to generate policies and actions that enhance employee engagement. According to Deloor, nowadays it iitte University's research, top 5 elements that ensure employee engagement are the following:
Focusing your managers on building passion and purpose

Recognizing and rewarding employees

Creating new career opportunities for employees

Simplifying the work environment

Implementing software systems that ease the employees' lives
5# Revision of Performance Appraisal Systems
Employee performance management in many companies is being questioned because despite billions of dollars spent to automate the performance appraisal processes, they often do not drive results. Companies surveyed in Bersin's research say that their "rating and ranking" process is not driving enough value and, in many cases, it creates hostility and tremendous amounts of work. Some companies like Adobe and Microsoft have already abondened their ongoing performance appraisal systems.
We, HR professionals, should  take a bold step and redesign the traditional performance appraisal process and focus on "enabling high performance" instead. In order to clarify the need for this change, I will try to summarize the main differences between the two approches.
In the traditional performance management system approach:
employees are evaluated in comparison to other employees' performance and with respect to their target realization rates,

the main target is to reward "high performers" and increase their attachment to the company,

"high performers" and the processes are in the foreground.
In the coaching and development approach, which aims to enable high performance for all employees:
all employees are evaluated regarding to their strengths and weaknesses. No one is compared with other employees and everyone has his/her development plan,

main target is to recruit "right people" with "right behaviours",

everyone can accomplish his/her potential and become successful.
Applying the second option is not that easy but it is inevitable. In the near future more and more companies will leave their traditional performance appraisal systems and choose to enable high performance for all employees. What do you think?
Resources
Hay Group, Lighting the path to Success, 18.04.2012
Deloitte University Press, Global Human Capital Trends 2014 – Engaging the 21st century workforce, 2014
Bersin by Deloitte, Predictions for 2014 Research Report, December 2013